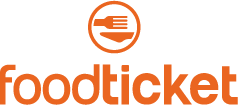 Introduction
Last update made on April 14,2015
foodticket.ca and all of subdomain websites under foodticket.ca is owned and operated by Foodticket Canada Inc. Your access to, use of, placing of an order, linking to the Site, use of software or downloading software on the Site (collectively, your "Access") is conditional upon your acceptance and compliance with the terms, conditions, notices and disclaimers contained on this page and elsewhere on the Site ("Terms and Conditions "). If you do not agree with the Terms and Conditions, exit this Site immediately.
Your Access to the Site constitutes your agreement to be bound and comply by the Terms and Conditions. We reserve the right to change or alter the Terms and conditions at any time,you should periodically refer to them on this page and elsewhere on this site.
These Terms and Conditions apply to the use of this website (Foodticket.ca and all subdomain webshops under foodticket.ca, and by accessing this Site/s and/or placing an order you agree to all the terms and conditions set out below.
The Terms and conditions of this Site do not affect your statutory rights as a consumer.
Foodticket has developed a special software for takeout and delivery restaurants on a reliable, professional, and unique webshop. customers go through an easy three step plan to make orders and payments.
By joining, members can view their order history, rate past orders, introduce friends and earn discounts.
Disclaimers and Limitation of Liability
To the extent permitted by law, Foodticket.ca and all subdomain sites under foodticket.ca provide this Site and content on an "as-is" and "as available" basis and we make no representation or warranty of any kind, express or implied, regarding the content or availability of this Site, or that it will be timely or error-free, that defects will be corrected, or that the Site or server that makes it available are free of viruses or other harmful components. neither Foodticket directors, officers, agents, employees or contractors shall have any liability for any direct, indirect, special or consequential losses or damages (including without limitation, damages for loss of business or loss of profits), arising in contract, tort or otherwise from the use or inability to use this Site.
Nothing in these terms shall exclude or limits liability for death or personal injury resulting from our negligence or that of our agents or employees. Foodticket Canada Inc. is not reliable for any damages or lost in profits or any personal injuries or lawsuits against food ticket.
Intellectual Property
You may not print, copy, reproduce, download, republish, broadcast, transmit, display, modify or re-use the materials from this Site for anything other than personal, non-commercial use, including in particular any purpose which publicly re-sells or re-uses the materials, without the prior written consent of the copyright holder.
All copyright, trade marks and other intellectual property rights in foodticket.ca and all subdomain sites under foodticket.ca and all content (including without limitation the Site design, text, graphics, logos, icons, images and all software, databases and source code connected with the Site) are owned by or licensed to Foodticket Canada Inc.
You must indemnify and hold harmless Foodticket, its directors, officers, employees, agents, vendors, advertisers, partners and suppliers and keep them indemnified against all loss, actions, proceedings, costs, expenses (including legal fees), claims and damages arising from your Access to and use of this Site, any breach or violation of the Terms of Use of this Site or your violation of any law or your violation of the rights of any third party.
Availability
This Site may be unavailable at certain times to allow for maintenance and upgrades. Although we will endeavor to notify customers in advance of any service unavailability, this cannot be guaranteed and we reserve the right to alter or withdraw the service at any time.
Third Party Sites
This Site contains links to other websites. Those websites are not under the control of Foodticket is not responsible for the practices, content or availability of such websites. A link does not imply endorsement of, sponsorship of, or affiliation with the linked site. We provide the links as a convenience only. If you decide to access linked third party websites, you do so at your own risk, and we will not be held responsible or liable for any loss or damages caused by use of or reliance on any contents, goods or services available on such websites.
You may provide a non-framed link to this Site from any other business or service website but not in any way which gives the impression that we are associated with or have approved such other site, unless expressly agreed to by ourselves in writing.
Limitations of Use
This Site is intended to be accessed by persons located in Canada and we make no representation that any information, materials or functions included in this Site are appropriate for use in any other jurisdiction.
By using this Site, you warrant that any personal information provided by you is true, accurate, current and complete in all respects and that you will notify us immediately of any changes to your personal information by updating your member profile.
You agree not to impersonate any other person or entity or to use a false name or a name that you are not authorized to use.
To use our service you must be over 13 years of age.
You are not allowed to register multiple memberships for use by the same person. Violation of this clause may result in termination of your membership.
Members' passwords should be kept confidential at all times, and must NOT be shared or disclosed to anyone. You are responsible for all activities and orders that occur or are submitted through your membership. If you know or suspect that someone has knowledge of your password then you should Contact Foodticket immediately.
You may not use the Site for any unlawful or unauthorized purpose, including without limitation:
distributing any unlawful, libelous, abusive, threatening, harmful, obscene, otherwise objectionable material
transmitting material that constitutes a criminal offense, results in civil liability, illegal substance or otherwise breaches any laws, regulations or codes of practice.
Interfering with any other persons use or enjoyment of the Site.
Damaging, disabling or impairing the operation of this Site or attempting to gain unauthorized access to this Site or to networks connected to it, through hacking, spoofing or other such similar means.
Foodticket Canada Inc. to deal with reputable third parties who provide a quality service, however Foodticket Canada Inc. accepts no responsibility or liability for the quality or quantity of any goods delivered by or collected from said third parties. It is the responsibility of the customer to thoroughly check the supplied goods before agreeing to pay for an order.
All questions regarding goods shown on this Site should be directed to the partner restaurant.
Please make sure the email address you provide is correct and your mailbox is in proper working order, as all correspondence regarding your order is sent to this address.
All food preparation and deliveries are the sole responsibility of the restaurant accepting the order. Please be aware that the restaurant will do everything they can to meet the delivery time you specified, however delivery times may be affected by factors beyond their control and therefore cannot be guaranteed. We will inform you if we become aware of an unexpected delay.
Incorrect personal details may lead to problems or delays in delivery, so please ensure that you have included your correct address (including postal code), email address and contact telephone number.
Members can track the progress of their orders by viewing their Order History.
Payment
Once your order has been accepted, this represents an agreement between you the customer and the restaurant. The restaurant has sole responsibility for this order. Cash payments are made directly to the restaurant fulfilling the order. If you have chosen to pay with credit or debit card on the Site then the transaction is processed by Foodticket Canada Inc. as an authorized agent of the restaurant.
Delivery and/or card charges are calculated per order and based on the policy of the individual restaurant. Any delivery charges or card fees will be displayed clearly in your Order Summary.
Prices are subject to change and all goods are subject to availability.
Termination
We reserve the right to decline a new registration, terminate your right to link to the Site, remove you as a user of this Site, and/or prevent any further use if you violate any of the Terms of Use. If we consider there to be a risk of liability or loss to us or our partner restaurants we may take any action deemed necessary to prevent such a liability or loss from occurring.
If we terminate your right to link to the Site you must cease linking to the Site immediately. Any person who holds a suspended or terminated membership must not order from or re-join this Site without our prior written consent. We reserve the right to assign or sub-contract any or all of our rights and obligations under these terms.
Please note that we have the ability to trace your IP address, and if necessary, contact your ISP in the event of a suspected breach of these Terms of Use.
Enforceability
If any part of these Terms and Conditions are deemed unlawful, void or for any reason unenforceable, then that provision shall be deemed severable from these Terms and conditions and shall not affect the validity and enforceability of any of the remaining provisions of these Terms and conditions.
No waiver by us shall be construed as a waiver of any preceding or succeeding breach of any provision.

The Terms and Conditions, Privacy Policy and any matter relating to this Site shall be governed by Canadian law and any dispute shall be resolved exclusively in the courts of Canada.

Please note that some products available for sale on the Foodticket.ca or any subdomain website under foodticket.ca may not be purchased by persons under a specified age. If you are planning to give a gift voucher to someone under 13 years of age, please ensure that they are made aware that some products are unavailable to them (e.g. alcohol).
Gift vouchers cannot be used to pay for gift vouchers.
One or more gift vouchers can be redeemed to an account. Also gift vouchers can be combined with other Foodticket.ca offers and promotions.
Foodticket.ca is not responsible if a gift voucher is lost, stolen, destroyed or used without permission.
Privacy policy
We are dedicated to protecting the privacy of people using this website. We take the confidentiality of personal data seriously. By accessing and using this website, you agree to the terms of this Privacy Policy and consent to the processing of your data as described in this Privacy Policy.
This Privacy Policy only relates to personal data collected by Foodticket Canada Inc.. through Foodticket.ca and all subdomain websites under foodticket.ca. It does not cover personal data provided to Foodticket.ca by any other means or via any other website.
Personal Information
We only collect personal information from our visitors on a voluntary basis. Personal information provided will be used for the purposes outlined at the time of collection.
You can access the Welcome page and browse our site without disclosing your personal information.
Orders
Personal information required during the order process includes name, address, phone number, email address and other similar information used to identify you and complete an order.
Personal information collected at our site will be shared with a restaurant when processing your order. We have an agreement with all member restaurants, restricting disclosure or further processing of personal information provided to them by us.
Your personal information will be used to notify you of your order status.
Collected data may be shared with any of our business partners or affiliates or third parties to improve our services or any other reason.
Foodticket will use third party to process payments and purchases.
Members
When you visit our site, our server sends your computer a "cookie." This cookie is a small packet of information that identifies you as a user of our system. Cookies save you time by retaining your contact information. Cookies do not deliver viruses, and can only be read by the server that sent you the cookie.You have the ability to accept or decline cookies by modifying the settings in your browser. Please bear in mind however, that you may not be able to use all the features of our site if cookies are disabled.
We may use third-party cookies as part of remarketing activities we conduct with Google and/or other third-party vendors, to help provide you with relevant promotional offers as you use the Internet. As part of these remarketing activities, these third-party cookies may record your visits to this Web site and Web sites visited prior to using this Web site.
Opting out will not prevent advertisements from being served to you on the Internet; it will only affect advertisements that utilize remarketing cookies to serve advertisements on the specified advertising networks. We are not responsible for the activities of other parties that may not comply with your opt-out requests.
Security
Foodticket Canada Inc. holds personal data in accordance with Canadian data protection legislation.
The technology that we use and the policies that we have implemented are intended to safeguard and protect your privacy from unauthorized access and improper use.
Where appropriate, we attempt to provide for the secure transmission of information, such as credit card details, from your computer to our server by utilizing SSL (Secure Sockets Layer) encryption software. However, due to the inherent open nature of the internet, we cannot guarantee that all data transmitted will be secure. Use of this website demonstrates your assumption of this risk.
Links to Third Party Websites
This Privacy Policy applies solely to the personal data collected on this website and does not apply to third party websites you may access from here. We are not responsible for the privacy policies of third party websites and we advise customers to read the privacy policies of other websites before registering any personal data.
Minors
No information may be submitted to this website by persons under the age of 13 without the consent of a parent or legal guardian, nor may persons under the age of 13 make purchases or other legal acts on this site without such consent, unless permitted by applicable legislation.
Third Party Advertising
We may use a third party to serve advertisements on our site. Cookies may be associated with these advertisements to enable the advertiser to track the number of anonymous users responding to the campaign. We do not access or control cookies placed by third parties.
Changes
This Privacy Policy may change at our discretion at any time, and without notice. It is your responsibility to periodically review this page for updates which shall come into effect once posted. The date at the top of this document indicates when the last change was made.